On March 23, 2022, ControlSys presented its first model of the smart water meter named URAISI. In a country like the Democratic Republic of the Congo which abounds in enormous water resources but whose management remains a real challenge, this meter solves the problem of rational management of this potential which constitutes a basis for the development of the country.
This presentation conference took place around 5H30 PM for 2 hours, in the facilities of Panorama Hotel in Bukavu in the presence of Rotarians from the Mwangaza Bukavu cell who facilitated this event and various guests from different local organizations. Also invited to these meetings were representatives of Régideso Bukavu (The National Water Company) as well as those of the wash cluster of Non-Governmental Organizations.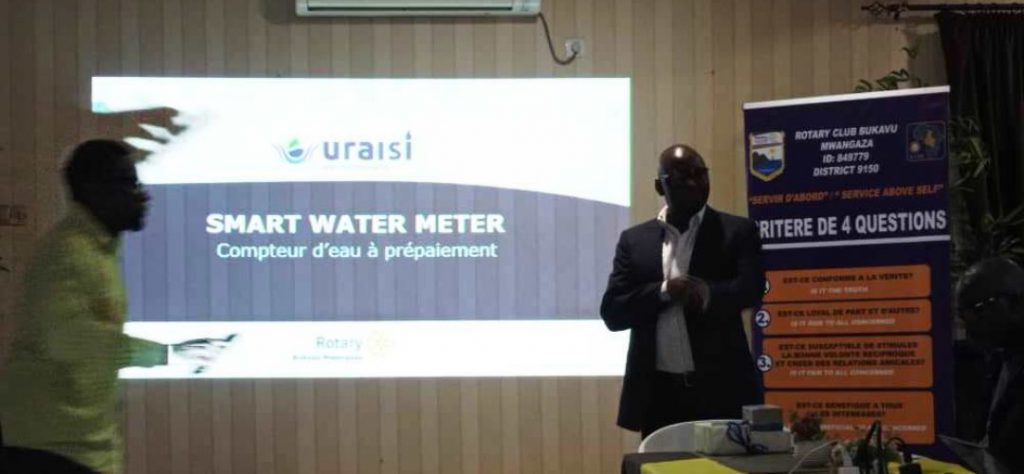 After his presentation on the usefulness of good water management in the DRC, Engineer Emmanuel KAYEYE proceeded to a demonstration of the operation of this prepayment meter which uses cards to be recharged.
The audience greatly appreciated this initiative and congratulated the initiators and inventors who are Ir. Emmanuel KAYEYE (Water and Sanitation Expert) and Mr. MIRINDI Marcellin (Digital Expert).
Among the recommendations, this audience suggested that this discovery be popularized to the highest authorities in the country to give it the real value it deserves.
Listen to the interview of Ir. Emmanuel KAYEYE talking about the Samart Water Meter